Why Fractional Hiring May Be Right for Your Company
Hire smarter. Fractional employees and teams are an effective way to move your business goals forward in uncertain times. With an unpredictable economy, the great resignation and a more remote workforce than ever, fractional employment is the new model for business success. 
Why is fractional employment one of LinkedIn's secrets for success in 2023?  And Why does Forbes say it " can make a lot of sense for startups?" At Flex-Able Solutions, we want you to understand the benefits of fractional hiring and how it can accelerate growth in small and medium sized companies like yours, even during economically tumultuous periods.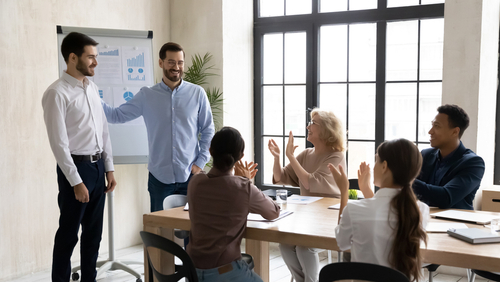 We've been waving the banner for fractional hiring for years but don't just trust us.  The U.S. Chamber of Commerce has a compelling list of reasons why fractional hiring makes sense: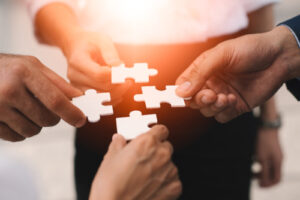 Tap Advanced Expertise
Many small companies don't realize they have access to C level talent because of their budget. A fractional CFO can be a huge benefit, especially to a young company looking to get their business plan solidified. By hiring a C suite employee on a temporary basis you get experienced industry experts at a fraction of the cost. 
Deeper Investment
Fractional employees give your projects more time and attention than a freelancer. Because of the nature of your relationship, your fractional teams are directly invested in your success and can turn into a long-term asset. 
Build Relationships
Fractional employment allows you to build relationships with experts across many fields. By building these relationships, those fractional resources develop an intimate knowledge of your company. Even though you use them in short doses, they become an important piece of your success. 
Minimize Office Politics
Fractional employees are more invested in getting the work done than office politics. They aren't looking for their next raise or promotion, they want to see your projects completed. In addition, with fractional workers, you don't have to worry about turnover or benefits. 
Insider Knowledge
When your employees spend two days/week at your company and then two days at a company with different challenges, they develop an inside perspective that you can't find anywhere else. You benefit from their diverse experience and problem solving capabilities. Our flexers get an industry perspective from being at other companies. 
Scale Your Programs
When you hire fractional employees, you can scale the amount you use them. As projects increase, add more hours, as your needs shift, change the people and departments you prioritize. This is especially impactful when your industry experiences changes in business due to the season. 
Avoid Layoffs
Ask the CEO's of Meta, Stripe and Apple what they did wrong in 2022 and they'll tell you that they overhired. Scaleable employment allows you to meet your needs without the full time commitment. Avoid unpleasant layoffs, preserve your budget and keep morale high with strategic and flexible hiring solutions.
How Fractional Employment Started and Why it Makes Sense Now
You can trace the origins of fractional employment back to academia where professors divide their time between teaching, researching and lecturing. Journalists, freelancers and salespeople have followed variations of this model but when the pandemic hit and remote work became the norm, fractional employment became a more sustainable model.
This shift has allowed capable and trusted professionals to work from anywhere while forcing employers to accept a new model of decentralized employment. Fractional hiring solves the potential challenges employers face in the new model by using short-term and dedicated expertise to achieve results in a fraction of the hours it may take full-time. A fractional employee can:
Fill in for employees on extended leave
Pilot special projects
Provide advice and consulting expertise
Help with niche topics and compliance issues
Add short term support in understaffed departments
Adding a fractional team allows your business to accomplish goals it may not have had the resources for. It gives you a productivity cushion to grow without overextending your budget on risky new hires.
Flex-Able Solutions takes the fractional model of employment and makes it fully customizable. You can get experienced accounting, human resources and technology experts on a scalable timeline and budget that matches your changing needs. Choose which department you want to focus on, swap out roles and titles as necessary and reintroduce experts when you want.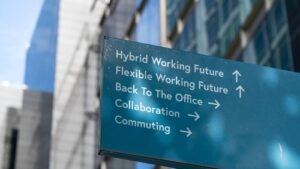 Most importantly, Flex-Able Solutions not only deploys top tier talent, we identify the areas where fractional employees will provide the greatest impact to your business. Our team will assess your needs and recommend the best solutions while working within your budget. We align with your vision to make sure your goals are achievable. Consulting with companies like yours is what sets us apart. Your success is fully supported by our teams at every step.
Start Assembling Your Team Today
Whether you need a generalist, a controller, tech advice or C-level guidance, we've got the resources to match. Every success starts with a conversation about where you're going. Contact Flex-Able Solutions today for the best talent and fractional help along your journey.